The ocean will undergo a profound transformation over the next decade. It covers most of the Earth's surface, produces 70% of our oxygen, and is a significant source of food and jobs. It's also an increasingly contested battlespace, as nations seek to protect their waters and resources.
To address these problems. Sensors, connectivity, cloud computing—the same technology that has revolutionized the terrestrial world is coming to the ocean.
The ocean is the last great frontier. Over the next decade the maritime sector is likely to see one of the largest changes since sail gave way to steam. The Maritime sector is now poised where it has the opportunity to shape the technology developments from both legislative and end user standpoints.
The Unmanned Marine Surface Vehicle, an unmanned autonomous ocean robot, is the essential technology for this transformation. Sitting at the surface, the UMSV is one of the unmanned system capable of collecting and communicating ocean data, real-time, through unpredictable conditions. It connects subsea data and communicates it to satellites and land, creating an ocean network.
Imagine this ocean network connecting billions of sensors, manned and unmanned systems, and satellites above. A place where data is available on demand, around the clock. This is Shaping into a Digital Ocean, right around us a place where boundaries are limitless.
As a team we have a firm belief that Unmanned system technology will not only save Time, Money but also Human lives in time to come.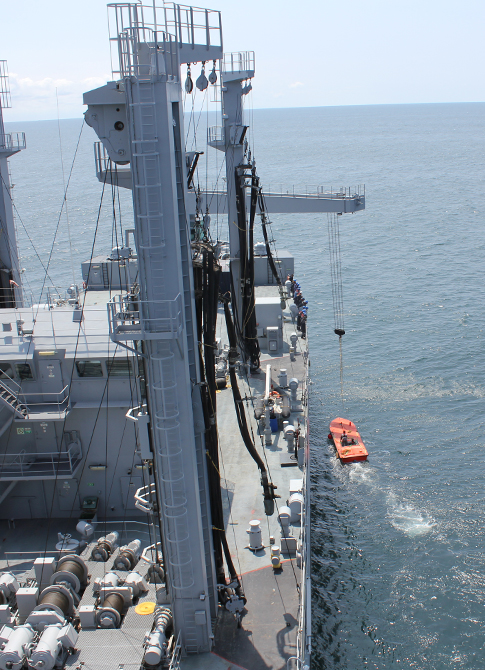 Optical Sensor
Still or video cameras mounted for situational awareness, water surface or downward looking observation.

AIS
Automated Identification System (AIS) receiver for shipping traffic location and identification and navigational assistance.

Acoustic Sensor
Mounted or towed hydrophones in single, geometric array
or streamer configurations.
See It to Believe It
Visit our facility for a demo